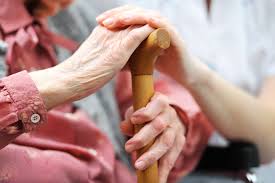 When an adult becomes incapacitated or disabled and is no longer capable of handling personal or financial affairs a guardianship can be established through a court proceeding so that a relative, friend, or in some cases an organization or attorney appointed by the court can make decisions on behalf of the incapacitated or disabled individual. A Guardian should only be appointed if a less restrictive alternative is unavailable.
Since the appointment of a Guardian limits the liberty and the privacy interests of an alleged incapacitated person (AlP), it is vigilantly supervised by the courts. A guardianship proceeding, under Article 81 of the Mental Hygiene Law, is commenced by Order to Show Cause and petition alleging the facts and circumstances which would serve as basis to show that an individual needs a Guardian. A variety of persons interested in the welfare of an alleged incapacitated person can commence a proceeding.
A Guardian may be appointed under Mental Hygiene Law Article 81 if the alleged incapacitated person agrees or if the court determines by clear and convincing evidence that person is incapacitated as defined by statute.
In a guardianship proceeding, the court will usually appoint an attorney to represent the alleged incapacitated person unless the alleged incapacitated person has legal counsel of their choice and a court evaluator to investigate and report to the Court. The Court evaluator will interview the alleged incapacitated person, the petitioner and any other interested parties. The Court evaluator may also examine the alleged incapacitated person's medical and financial records and review the AIP's legal documents: Will, revocable trust, power of attorney and health proxy.
In appointing an appropriate Guardian, the Court considers a number of factors and will give considerable weight to any prior written nomination of a Guardian made by the alleged incapacitated person. The Guardian may be required to obtain a bond if required by court. The Guardian has certain duties, powers and obligations, including a duty to account to the Court and to take an educational course.